We at Alpha Academic Press were honored to work with world renowned author Jeffrey K. Liker on the publication of Developing Lean Leaders at All Levels: A Practical Guide. This initial publication was two years in the making, extracted from his original webinars on Lean. Dr. Liker is the author of The Toyota Way, a benchmark to the teachings of the Toyota Production System. This book and his other books have sold over 1-million copies worldwide in a multitude of languages.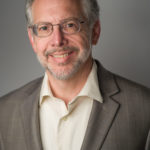 Author's Profile:
Dr. Jeffrey K. Liker is Professor of Industrial and Operations Engineering at the University of Michigan and President of Liker Lean Advisors. He is author of the international best-seller, The Toyota Way: 14 Management Principles from the World's Greatest Manufacturer, 2004 (26 languages, over 950,000 copies sold), and has coauthored nine other books about Toyota including Toyota Culture, The Toyota Product Development System, The Toyota Way to Lean Leadership (2011) and  Developing Lean Leaders at all Levels:  A Practical Guide (2014). In 2016 he published The Toyota Way to Service Excellence and coauthored a lean transformation business novel called Trenches.  His articles and books have won thirteen Shingo Prizes for Research Excellence. In 2012 he was inducted into the Association of Manufacturing Excellence Hall of Fame and in 2016 inducted into the Shingo Academy.
DEVELOPING LEAN LEADERS AT ALL LEVELS: A PRACTICAL GUIDE
In 2016 the book, Developing Lean Leaders at All Levels: A Practical Guide, authored by Jeff Liker with George Trachilis as a contributor, received the SHINGO RESEARCH AWARD. These live webinars were the inspiration behind that book. Below we see George Trachilis and Jeff Liker receive the Shingo Research Award in Washington, D.C. (2016)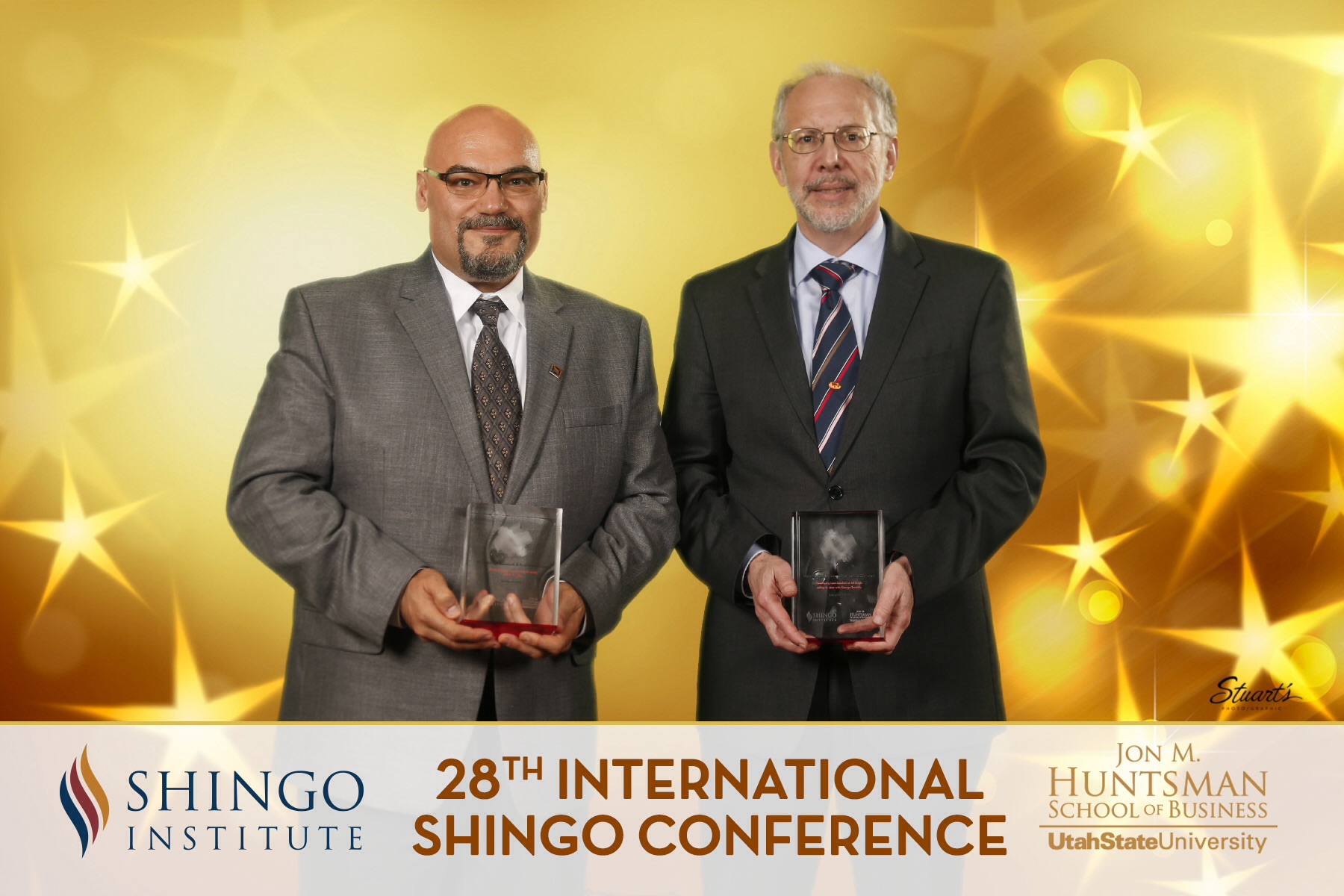 The initial reaction to this publication was overwhelming which lead to translation into a number of different languages.

Soon an audio version was made available.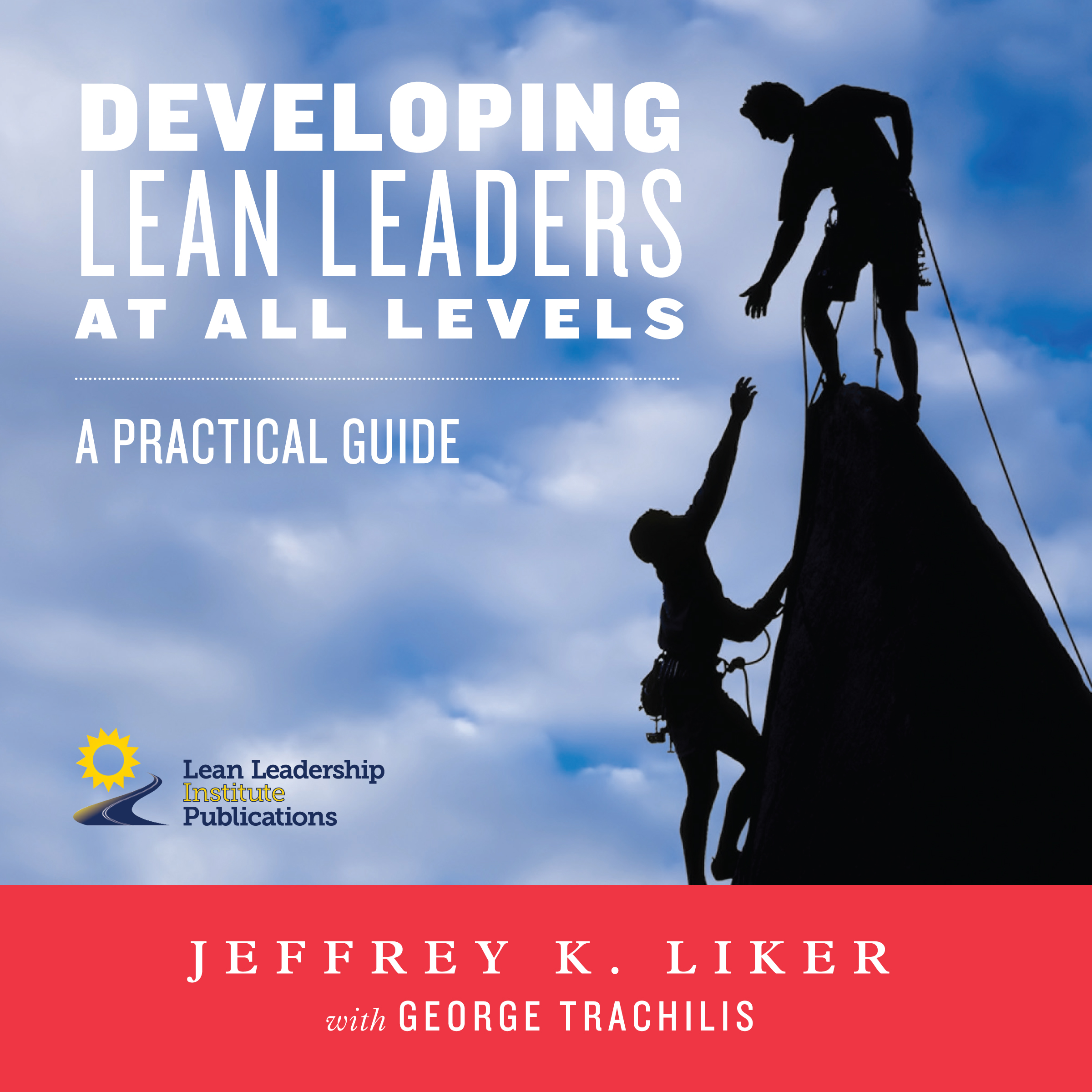 In 2016, we began the process of reviewing the original webinar videos from Dr. Liker. We believed the passion he projected was far too valuable to keep locked away in our vaults. We recently began publishing these actual lectures, known as the Developing Leadership Skills series. A compilation of 75 individual eReader Books, as well as Audiobooks.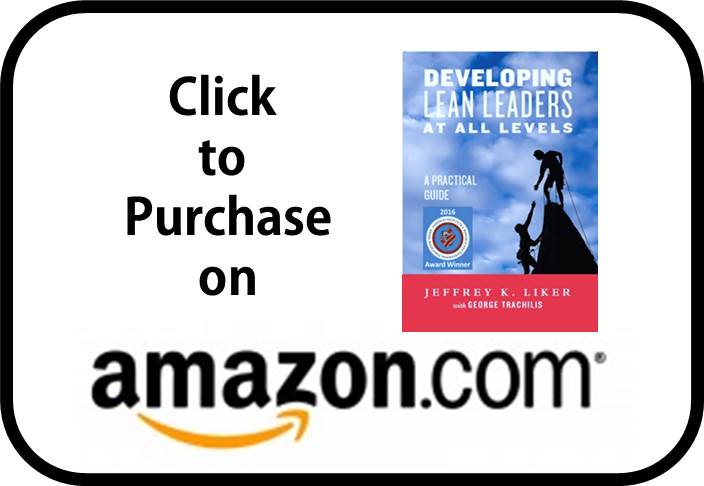 For Bulk and Wholesale purchases, please contact us using the "Bulk Purchase" tab on our menu.